It was Sept 7th, the day before the Bear fire, I had arrived down near Berry Creek, Inspired to do a Tarot reading for the collective.
On my way down to the creek, I had stopped and hugged a couple of trees. I remember the first tree I hugged, felt so warm, so loving, as it was hugging me back. Then I thought I'd hug another tree next to it, and the tree felt tired, worn-out…. as I went back to allow my soul to be fed from the first tree I had hugged. It embraced me with this warm unconditional loving feel.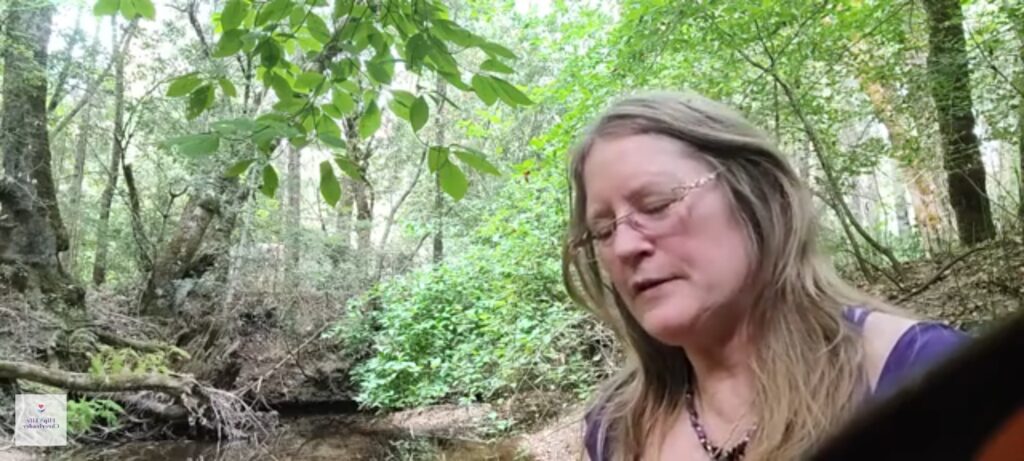 Then I went continued on down to the creek to do the tarot reading on the Divine Masculine/Feminine for the collective
"Rebirth"  Dancing your way through – Divine Feminine/Masculine tarot at the creek
The next day, the West Complex Northern California Bear Fire had started…
This fire rapidly consumed over 250,000 acres. Very close to where the Paradise Campfire has displaced 30,000 'friends and neighbors' of our Northern California County less than two years ago (October 2018)
Weeks after the fire we were allowed to go up to Berry Creek to what happened,


I was totally surprised!
The two trees I had hugged were still standing tall, while many others did not survive, and nearby houses had also burnt down to the ground.
But these TWO trees……..
They are Survivors……..
They lived through the heat of the moment and still came out okay…
That's kinda what happens when you start Flip'N your Emotional Feels around to Better.
You learn how to live in the middle of chaos and feel better about who you are through the chaos. This is exactly what "Ms. Flip-it" (That's me)  helps with.
"FlipN your FEELS around to BETTER!"
If you ever need help Flip'N your Chaos around to Better,schedule a free discovery call with, to see if we are a perfect fit.
Share any of Your Survivor Experiences Below